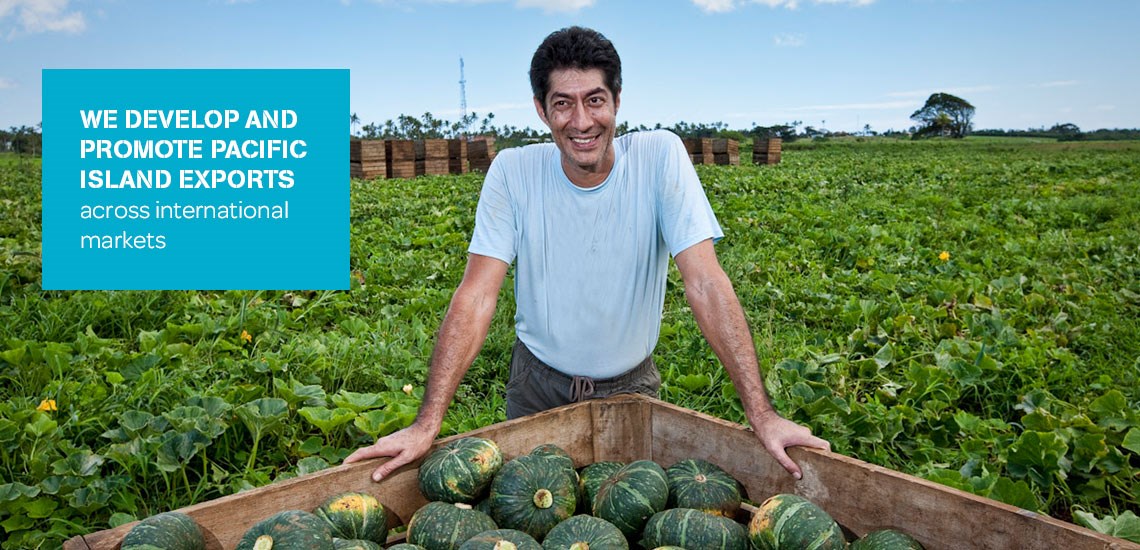 Creating good jobs in the Pacific by connecting Pacific Island exporters with international buyers.
Export Program
Our export services focus on the development of export capable private sector businesses and the international promotion and support of exporters to enable sustainable economic growth and increased trade for PICs.
Through our work, we focus on helping countries to expand and diversify their markets and products for export to offset the inherent challenges of the region's market size and distance from larger markets.
We have expanding relationships with international importers / distributors / agents and other stakeholders. We connect exporters to international buyers by delivering practical assistance leading to commercial outcomes for Pacific Island private sector businesses. By doing this we will create good jobs in the Pacific Islands. We have a particular focus on women owned and/or managed businesses.
What we do for Exporters
Connecting you with buyers
Target market research and information
Packaging assistance and labelling advice
Promotions and marketing services
Branding development
Exhibitions and events
Logistics guidance and links
Pricing advice and expertise
Business planning advice for exporters