COVID-19 UPDATES 14 August
COVID-19 News Updates 14.08.2020
| | | |
| --- | --- | --- |
| Country | CasesConfirmed | Deaths |
| French Polynesia | 139 (64 recovered) | 0 |
| Fiji | 28 (20 recovered) | 1 |
| New Caledonia | 23 (22 recovered) | 0 |
| Papua New Guinea | 271 (78 recovered) | 3 |
| Samoa | 0 | 0 |
| Vanuatu | 0 | 0 |
| Cook Islands | 0 | 0 |
| Tonga | 0 | 0 |
| Solomon Islands | 0 | 0 |
| Niue | 0 | 0 |
| Kiribati | 0 | 0 |
| FSM | 0 | 0 |
| Palau | 0 | 0 |
| Tuvalu | 0 | 0 |
| Marshall Islands | 0 | 0 |
| Nauru | 0 | 0 |

Note: The above data is sourced from the official website of the Western Pacific Region of the World Health Organization. It may update untimely or inconsistency with the relevant data in the article sourced from local news. 
https://who.maps.arcgis.com/apps/opsdashboard/index.html#/345dfdc82b5c4f6a815f1d54a05d18ec
PNG reports two more COVID-19 cases
According to media release of PNG Governmenton 14 August, Controller of the National Pandemic Response, David Manning, on 13 August confirmed another case in Morobe Province, the fifth reported COVID-19 case for the province. The case is a 53-year-old male who is a close contact of the recently confirmed case in the province.
He is one of two cases reported by the National Pandemic Control Centre. The second case of the day is a 28-year-old male from East Boroko suburb. Both persons have no history of overseas travel.
These two cases bring the total number of confirmed cases to 271.
"Today we have reviewed the test results and number of confirmed cases of COVID-19 is 271 and not 287 as reported in the media yesterday.
"Yesterday our laboratories completed 207 tests from NCD, West Sepik, New Ireland, Eastern Highlands, Central, Milne Bay and Manus. Of those, two have returned positive. This brings the total numbers of test completed to date to 12,127," Mr Manning said.
Meanwhile there are 179 persons of interests in quarantine. These include citizens and residents who have returned from overseas.
In the past week:
55 new coronavirus cases on 12 August bringing the total number of infections to 269, include 18 from the National Capital District and 37 from Western Province.

26 new coronavirus cases on 9 August bringing the total number of infections to 214.

25 new coronavirus cases tested positive on 7 August bringing the total number of infections to 188.
Source: PNG Government
"Controller of the National Pandemic Response, David Manning, today confirmed another case in Morobe Province, the fifth reported COVID-19 case for the province."
https://covid19.info.gov.pg/index.php/2020/08/14/png-reports-two-more-covid-19-cases/
Correction to COVID-19 cases: PNG records the highest COVID-19 cases in a day (12 August)
https://covid19.info.gov.pg/index.php/2020/08/13/media-statement-correction-to-covid-19-cases-png-records-the-highest-covid-19-cases-in-a-day/
26 new COVID-19 cases announced (9 August)
http://www.looppng.com/tags/26-new-cases
25 new COVID-19 cases announced today (7 August)
https://covid19.info.gov.pg/index.php/2020/08/07/25-new-covid-19-cases-announced-today/
Fiji confirms new COVID-19 case in quarantine
According to reported by FBC NEWS on 13 August, Fiji has recorded one new border quarantine case of COVID-19.
The patient is a 61-year-old male Fijian citizen who had travelled from Sacramento in the USA, transiting through Auckland, and arriving in Nadi on flight NZ952 on Thursday August 6th. He tested positive for COVID-19 after developing mild symptoms in a government-designated border quarantine facility in Nadi.
Ministry of Health permanent secretary Dr James Fong says the man has been admitted to the isolation facility at Nadi hospital and is in stable condition.
This brings the total number of COVID-19 cases for Fiji since the first case was reported in March to 28.
Ten have been border quarantine cases reported since July 6th.
Dr Fong says as announced in July there was one death, and two have since recovered – leaving seven active border quarantine cases.
He also confirms all active cases are currently in stable condition and will be discharged in accordance with the current Ministry of Health COVID-19 case discharge protocols. These discharge protocols are in accordance with internationally accepted best practice guidelines.
It has now been 117 days since the last case of COVID-19 in Fiji was reported outside a border quarantine facility.
Dr Fong highlighted that as with previous border quarantine cases, this gentleman was under strict quarantine conditions from the time the flight landed in Nadi, which includes the mandated 14-day quarantine at a government-designated facility supervised by the Republic of Fiji Military Forces and the Ministry of Health and Medical Services. He stressed that as long as our border quarantine and infection prevention control protocols are upheld there is no risk to the Fijian public from this new border quarantine case.
Source: FBC NEWS
https://www.fbcnews.com.fj/news/covid-19/fiji-confirms-new-covid-19-case-in-quarantine/
Two more COVID-19 patients recover in Fiji
According to news released by FBC NEWS on 12 August, two more COVID-19 patients in Fiji's border quarantine have recovered and are out of isolation.
At the last Ministry of Health update 12 days ago, eight people were positive for the coronavirus.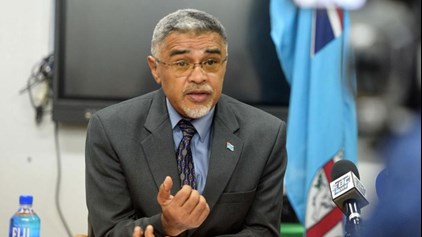 Acting Permanent Secretary for Health Dr James Fong confirms that since then, another two people have recovered and been sent home for self-quarantine. The remaining six COVID-19 active cases in isolation are all in stable condition and are undergoing tests to assess their recovery. They are all border quarantine cases.
Acting Permanent Secretary for Health Dr James Fong says Fiji remains COVID-19 contained and they continue to ensure there is no community transmission. He also says the active cases are under close observation.
"At the moment we have six cases. Five in Lautoka and one in Nadi. They are all very stable. They are doing very well. Actually they are just going through what we call the test of recovery now. There are two different criteria for a test of recovery. Some get a test of recovery based on symptoms but a small number in that group that requires a test of recovery based on the swab. That means the swab has to turn negative."
Meanwhile, there are 47 military personnel stationed at the various Government quarantine facilities in the Western Division. These soldiers are looking after 276 Fijians who are still in COVID-19 quarantine facilities.....
SOURCE: FBC NEWS
https://www.fbcnews.com.fj/news/two-more-covid-19-patients-recover/
Any COVID-19 vaccine must not be commodified
According to news released by FBC NEWS on 10 August, the Fijian government is working closely with other international agencies to ensure if a COVID-19 vaccine is available, it should not be commodified.
Attorney General and Minister for Economy Aiyaz Sayed-Khaiyum said they're in talks with the World Bank and the International Monetary Fund regarding the issue, saying the availability of any vaccine must be treated as a public good.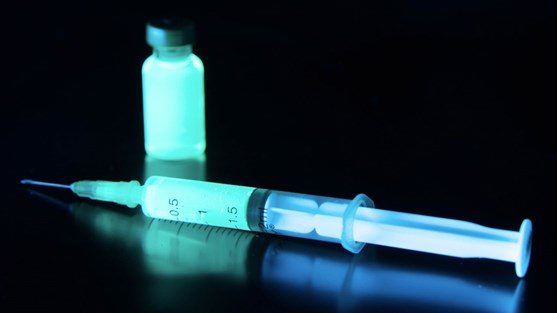 Sayed-Khaiyum said this is to ensure that small and developing countries have equal access to any COVID-19 vaccine.
"If it suddenly becomes commodified than essentially we'll be at the bottom of the chain in terms of accessing the vaccine because everybody is going to rush for it. Of course you have the pricing issue surrounding that. We are talking to organisations like the World Bank and the IMF. Fiji is currently the chair of the small states forum in the World Bank Group, so we are taking advantage of that."
Many leading researchers in the world are working on producing a COVID-19 vaccine with some countries already conducting tests.
Meanwhile, the Minister for Economy has stated that health imperative takes precedence over generating revenue. He highlighted this while responding to a question raised during the Nadi Chamber of Commerce & Industry Business Forum as to when night clubs will re-open.
The Minister for Economy says the government is making a constant review on re-opening night clubs and other businesses that are currently closed. He reassured operators they will be informed accordingly when a review is carried out.
He said that like overseas, patrons are hard to control after a few drinks and clubs are one of the places where an outbreak has occurred. Sayed-Khaiyum said night clubs operators will be consulted and they will also need to adapt to the new environment.
SOURCE: FBC NEWS
https://www.fbcnews.com.fj/news/covid-19/any-covid-19-vaccine-must-not-be-commodified-sayed-khaiyum/
150 passengers test negative for COVID-19 in Tonga
According to news released by LOOP TONGA on 9 August, the 150 Tongan passengers repatriated from New Zealand on Tuesday last week (4 August) have all tested negative for CoViD-19
"That is good news and we are very happy about that," MEIDECC CEO, Paula Ma'u  said.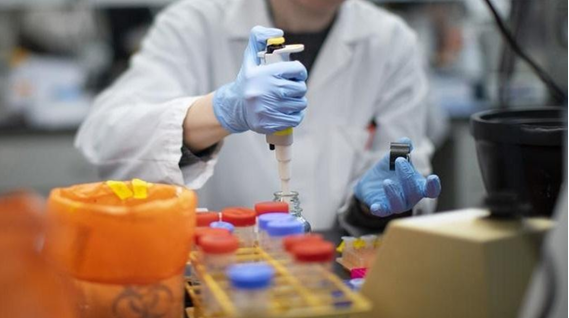 The 39 seasonal workers staying at Taliai Military Camp were tested for CoVID-19, while the other 111 passengers (including another 31 seasonal workers) staying at the Tanoa Hotel were also tested.
Nineteen front line workers are also staying at the Tanoa Hotel and 16 at the Kupesi Hotel, near the military camp, for the 14 days of quarantine.
Currently, over 2800 people are registered on the government's repatriation list wanting to return to Tonga. Around 1800 are in New Zealand, 500 in Australia and the rest in other places such as the U.S, Europe and the Pacific such as Vanuatu, Solomon Islands, Samoa, Niue, and Tahiti.
"We have some from PNG but the cases are spiking there."
Although Tongans are in other Pacific Island countries that are still CoViD-19 free, "the challenge is how they are going to get to Tonga".
A charter flight to bring Tongans from the Solomon Islands and other Pacific Islands is still being discussed due to challenging logistics.
There are also around 5,000 seasonal workers that work in New Zealand and Australia.Paula said Australia was considered for repatriation but there has been a spike in Victoria. Right now, repatriation flights from New Zealand is the focus as it is a low risk country.
The next flight is booked tentatively on 25 August, pending approval from Health.
SOURCE: LOOP TONGA WIRE
http://www.looptonga.com/coronavirus/150-passengers-test-negative-covid-19-tonga-93962
French Polynesia's second wave of Covid-19 reaches 50 cases
According to news released by PACNEWS on 11 August, French Polynesia has recorded another 43 Covid-19 cases since Friday(7 August), in a fresh infection spike coinciding with last month's abolition of quarantine requirements. The latest cases were detected in Tahiti, Moorea, Bora Bora and Rangiroa.
Since the quarantine was lifted a total of 50 cases have been confirmed, with 10 of them being imported. 38 were found to be local transmissions and two cases are still unexplained. All 50 people are now in dedicated isolation facilities.
The cluster linked to the Tahiti restaurant prompted the establishment's closure. The outbreak also led to the cancelation of rugby practice and rugby games.
In the first wave from March to its elimination in June 62 cases were recorded.
To boost the ailing tourism sector, the border reopened in July and the two-week quarantine requirement was done away with.
SOURCE: PACNEWS
http://www.pina.com.fj/index.php?p=pacnews&m=read&o=17676945345f3324a609b74d61f70f
Vanuatu border closed until December as repatriation proceeds, TC Harold SOE ends
According to news released by VANUATU DAILY POST on 11 August, Vanuatu's State of Emergency for COVID-19 will remain in place until 31 December and may be extended if the situation warrants an extension.
That is the stand of the Government (as per the Council of Ministers approval earlier), reiterated to Daily Post by Public Relations Officer (PRO) to the Prime Minister's Office, Fred Vurobaravu.
Vurobaravu says Vanuatu's approach to COVID-19 restrictions will remain in place, given the COVID-19 situation in neighbouring countries such as Australia, Fiji and Papua New Guinea.
He said the much talked about Tamtam Bubble is a concept that is still being worked on in preparation for a post-COVID-19 and pending the instructions from the National Task Force and the National Disaster Management Office after assessments and reviews of the pandemic situation in the region. At this stage a Tamtam Bubble is unlikely to become reality this year, as 2021 is becoming more likely the year for the travel bubble to be implemented.
The Government PRO said, while borders remain closed, the focus now is on repatriating seasonal workers under New Zealand's Recognised Seasonal Employer's scheme and Australia's Seasonal Workers Programme as well as students.
He says a total of 7,000 citizens that are overseas are targeted in the second phase of repatriations.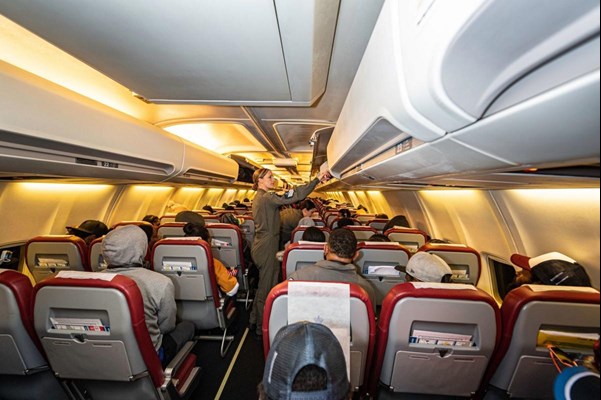 There are also arrangements being made to bring home from New Zealand the body of the High Commissioner of Vanuatu to New Zealand, Johnson Naviti who passed away recently, as well as the body of chief Kenneth Worwor. Air Vanuatu revealed last week that its first flight to begin the repatriation phase two will begin Wednesday.
Meanwhile, the State of Emergency (SOE) for Tropical Cyclone Harold which has been extended several times after it was declared following the cyclone early this year has ended. Director General (DG) of the Ministry of Climate Change, Esline Bule, said the SOE which became effective on 11 July  and ended on Sunday, 09 August  will not be extended.
She said the Prime Minister's Office will be overseeing the post-disaster needs and the coordination of both TC Harold and COVID-19 Recovery Framework.
In his statement on Independence Day, Prime Minister (PM) Bob Loughman assured the cyclone -affected people in the northern provinces of the government's continuous support to rebuild livelihoods. He said the government has already approved the National TC Harold and COVID-19 Recovery Strategy to guide progress towards a sustainable and inclusive socio-economic recovery.
Vurobaravu also revealed that the government, through the Ministry of Finance has established a Revenue Committee to look at how best the country can create its own revenue internally with less dependence on the outside world.
SOURCE: VANUATU DAILY POST
https://dailypost.vu/news/border-closed-until-december-as-repatriation-proceeds/article_6dd49922-db53-11ea-94b1-b3f4c0a0cfb6.html