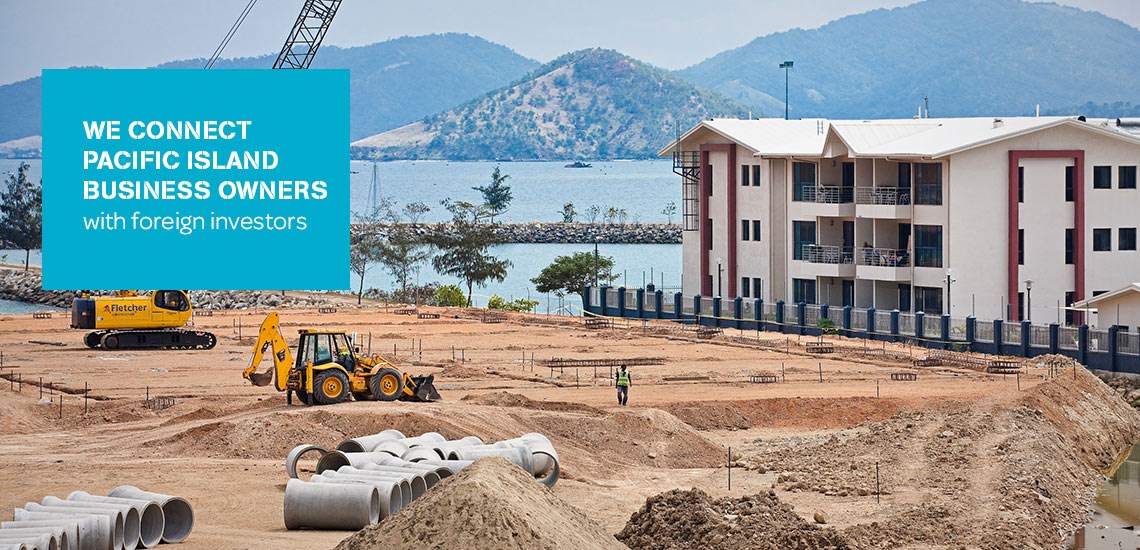 Muri Beach Villas - A PT&I client who found investors through our services.
Investment Services
PT&I promotes and attracts foreign direct investment into the Pacific Island countries - we understand the challenges of investing and doing business in the Pacific.  We work in partnership with each of the 16 Forum Island country Investment Promotion Authorities and can provide the information you need to make good investment decisions. We provide a streamlined approach that saves investors time and money.

We coordinate investment enquiries from both foreign investors and Pacific Island organisations and companies.  We have built a network of investors and can identify investment ready opportunities.
Investment Fiji will be hosting its 1st webinar session for 2021 on Opportunities in Fiji's Manufacturing Sector on  Wednesday, 10th March 2021, 15:30 - 16:30 (Fiji Time) / 11:30 - 12:30 (Beijing Time).
(Click the picture for more information.)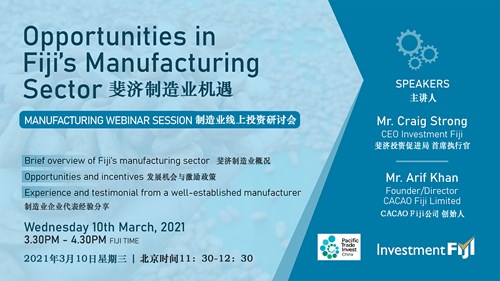 Pacific Trade Invest (China) in partnership with the Topnew Capital and the Embassy of Papua New Guinea invite you to the China – Pacific Island Countries Investment Promotions Event on Friday 30 October 2020 in Shenzhen.
(Click the picture for more information.)

Investment resources
View some of our Investment Success Stories