COVID-19 News Updates 10.07.2020
| | | |
| --- | --- | --- |
| Country | CasesConfirmed | Deaths |
| French Polynesia | 62 (60 recovered) | 0 |
| Fiji | 26 (18 recovered) | 0 |
| New Caledonia | 21 (21 recovered) | 0 |
| Papua New Guinea | 11 (8 recovered) | 0 |
| Samoa | 0 | 0 |
| Vanuatu | 0 | 0 |
| Cook Islands | 0 | 0 |
| Tonga | 0 | 0 |
| Solomon Islands | 0 | 0 |
| Niue | 0 | 0 |
| Kiribati | 0 | 0 |
| FSM | 0 | 0 |
| Palau | 0 | 0 |
| Tuvalu | 0 | 0 |
| Marshall Islands | 0 | 0 |
| Nauru | 0 | 0 |
Fiji records additional five border control cases
According to news released by PACNEWS on 10 July, after the 19th-21st case - a 66-year-old man who had returned from India, his son and a 36-year-old woman were tested positive for the virus on 6 July, Fiji health authorities has announced 5 more cases of COVID- 19s among a group of citizens who were repatriated from India last week and are known as border quarantine cases.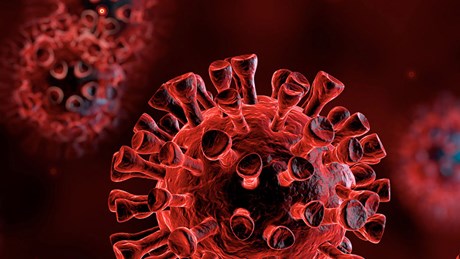 This brings to a total of eight border quarantine cases announced since Monday, 6th July - all are repatriated Fijian citizens arriving off the same flight from India that landed in Nadi on July 1st.
All eight cases are in stable condition. For the new five cases, four of the them have no symptoms, and one has mild symptoms.
All have been securely transferred to the Nadi or Lautoka Hospital isolation facilities.
Source: 
FIJI TIMES
https://www.fbcnews.com.fj/news/health/five-new-border-quarantine-cases-confirmed/?utm_source=onesignal&utm_medium=web&utm_campaign=push_notification
Relevant news:
"Fiji records two more positive cases"
https://www.fijitimes.com/covid-19-fiji-records-two-more-positive-cases/
"Fiji records one new case"
https://www.fbcnews.com.fj/news/health/fiji-confirms-new-covid-19-case/?utm_source=onesignal&utm_medium=web&utm_campaign=push_notification
Tonga extends state of emergency to curb entry of COVID-19
According to news released by Xinhua on 8 July, Tonga extended the state of emergency and the COVID-19 restrictions to further curb the virus from entering the South Pacific island nation.
According to Matangi, Tonga's leading news website, Tonga's Prime Minister Pohiva Tu'i'onetoa announced the extension of the state of emergency for another month, from Wednesday until 04 August.
The prime minister said that Tonga made such decision because of the continuous spread of COVID-19 worldwide and in the countries close to Tonga which has a population of more than 100,000.
The emergency powers will be applied to all land and sea areas of the island nation.
The key restrictions include the night-time curfews from midnight to 5:00 a.m. local time, all activities and gatherings in the island nation not exceed the maximum number defined as mass gathering (not exceeding 50 people indoors and 100 outdoors), compliance with social distancing and the Ministry of Health requirements for sanitation and hygiene.
Currently, Tonga has no confirmed COVID-19 case
Source:
Xinhua
http://www.xinhuanet.com/english/2020-07/08/c_139197621.htm
Matangi: (for more key restrictions)
https://matangitonga.to/2020/07/08/tonga-s-state-emergency-covid-19-restrictions-extended-august
Tonga defers first expected reatriation flight after Fiji confirmed three new cases of Covid-19
According to PACNEWS reported on 9 July, the first repatriation flight to return stranded Tongans from Fiji which was supposed to start on 9 July as announced by the government has been deferred until 11 July, with up to 60 passengers.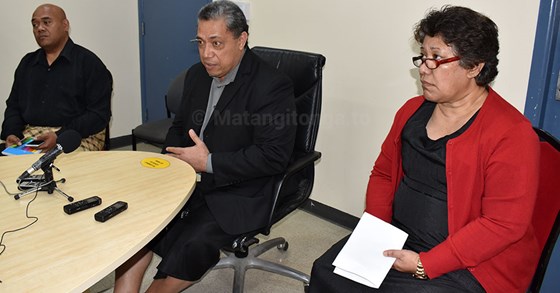 A statement from the Prime Minister's office said: "The passengers are required to be tested for COVID-19 before boarding the aircraft.
The repatriation will be the first since Tonga's borders closed to incoming passenger flights on 23 March.
In a media conference which was stream lived through Facebook the Ministry of Health CEO Dr Siale 'Akau'ola said the policy has been changed after Fiji detected new active cases of Covid-19.
The repatriation flights from New Zealand would start no later than the first week of August.
SOURCE:
PACNEWS
http://www.pina.com.fj/index.php?p=pacnews&m=read&o=5075384555f06a5c41d914d3febd04
Matangi:
https://matangitonga.to/2020/07/08/tonga-s-first-repatriation-flight-rescheduled-saturday
Vanuatu quarantine ends
208 repatriates were released on 8 July, after 14-day quarantine rule that the Vanuatu government has imposed, marking the end of quarantine for the first repatriation phase. This would mean Vanuatu is still free from COVID-19.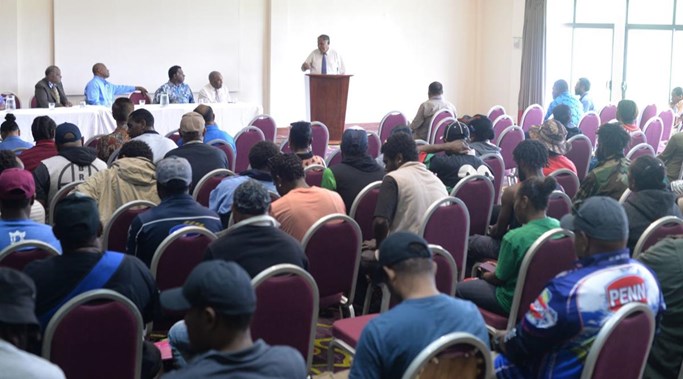 A total of 16 flights handled in the first repatriation phase has brought back 1,528 citizens and residents from several countries in four weeks.
Repatriates usually obtain quarantine certificates prior to their release. These certificates are to be issued by a medical doctor based on the Public Health Act, to confirm repatriates have completed 14-days quarantine and are healthy with no symptoms of COVID-19.
The Minister of Health Silas Bule appealed to communities to welcome and support repatriate citizens back into the community.
The second phase of repatriation will start after the first week of August.
SOURCE:
PACNEWS
http://www.pina.com.fj/?p=pacnews&m=read&o=4542758545f067b82266bc8f1ed069
VANUATU DAILY POST
https://dailypost.vu/news/quarantine-ends/article_2cc9bc94-c165-11ea-b4b5-af727d5aaa6f.html
China and Vanuatu reaffirm bilateral relations
According to news released by China.org.cn on 6 July, China and Vanuatu discussed ongoing COVID-19 global pandemic last week.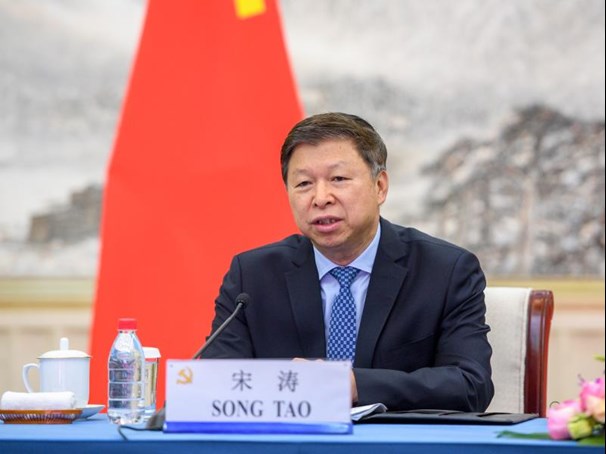 The two sides exchanged views during a video conference on how China and Vanuatu can learn from each other in fighting against the virus. The conference was themed "Cooperation against COVID-19 and working together for development".
Song Tao, Minister of the International Department of the Central Committee of the Communist Party of China (CPC), and Bob Loughman Weibur, Prime Minister of Vanuatu and also President of Vanua'aku Party, addressed the meeting.…
Song said, the COVID-19 global pandemic has hit countries around the world. With Xi's leadership, the CPC Central Committee has put the safety and health of the people first, promoted China's epidemic prevention and control, and successfully kept the outbreak under control. China has actively participated in international outbreak relief work, and provided assistance within its capacity to all countries in the world.
…
PM Loughman asked Song to convey his cordial greetings to General Secretary Xi Jinping, and extend his warm congratulations as the day marked the 99th anniversary of the founding of the CPC and the 23rd anniversary of Hong Kong's handover to China.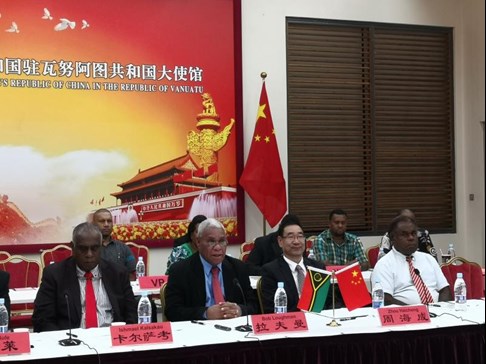 Loughman thanked China for its long-term assistance to the economic and social development of Vanuatu, as well as its timely assistance to the country in responding to the COVID-19 pandemic and hurricanes disasters.
PM Loughman reiterated that Vanuatu firmly adheres to the One-China policy, supports China's efforts to maintain national security, and looks forward to strengthening exchanges and mutual learning with the CPC.
Vanuatu will continue to work with China to promote their bilateral strategic partnership, and join hands to build a community with a shared future for mankind.
SOURCE:
CHINA.ORG

http://www.china.org.cn/world/2020-07/06/content_76242115.htm
Embassy of China in Vanuatu
http://vu.chineseembassy.org/eng/sgxw/t1794441.htm
Marshall Islands continues inbound travel ban
According to report released by PACNEWS on 6 July, Marshall Islands has extended its ban on inbound travel to the country for another month in an effort to maintain its coronavirus-free environment.
Government Chief Secretary Kino Kabua issued an updated travel advisory late Friday to extend the ban on incoming travelers until 05 August. The previous one was due to expire on 05 July.
Marshall Islands closed its borders to incoming travellers on 08 March and remains one of the few countries that is coronavirus-free.
Fishing vessels and most other vessels must spend at least 14 days on the water from their last port of departure to arrival in the Marshall Islands, according to the travel advisory.
Container ships that bring food and other essential supplies are exempted from the 14-day quarantine period. But if they have made crew changes, they must provide health data on crew members over a 21-day period prior to arrival in the Marshall Islands.
The two international air carriers still servicing the Marshall Islands are United Airlines and Asia Pacific Airlines. United has since April provided one roundtrip Island Hopper flight per month connecting the Marshall Islands with Guam and Honolulu.
APA carries mail and sashimi grade fish for export on two flights each week.
SOURCE:
PACNEWS
http://www.pina.com.fj/index.php?p=pacnews&m=read&o=4189674255f02bc2f58fb0090ffd13
Samoa extends Covid-19 state of emergency
According to news released by PACNEWS on 6 July, Samoa has extended the COVID-19 State of Emergency for another month, taking the country to an unprecedented four-month lockdown.
Some of the emergency orders were eased last month especially rules governing public gatherings like church services, weddings and spectator sports.
Government approved repatriation flights have been opened up from New Zealand and American Samoa. All travelers from New Zealand must go through a 14-day quarantine period unlike passengers from the territory who do no have to.
The Prime Minister said a few passengers who had returned to the country from Auckland last week remain under close observation after displaying flu-like symptoms.
"There are about three who have been showing signs of the flu and were taken away to be isolated in the hospital and to be kept under close observation," he said.
"Because at the moment, it is the absolute cold season in New Zealand, the month of July is the peak of winter in New Zealand and also for us, that's the reason why we are keeping a close eye on those people."
SOURCE:
PACNEWS
http://www.pina.com.fj/index.php?p=pacnews&m=read&o=1627192685f02835372e89e914c8ab