Creative Arts in the Pacific Islands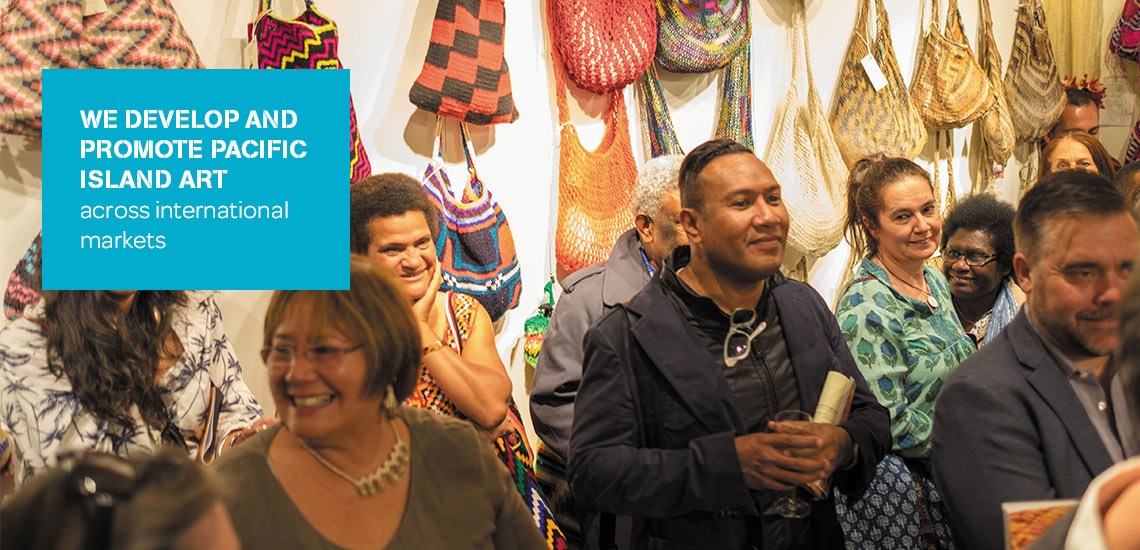 About our Creative Arts Program
PT&I places a high priority focus on the increasingly dynamic Pacific Islands Creative Arts sector.
The international consumer market of creative products and services is complex and multicultural. In order to promote and sell Pacific Island art we do the following:
Acquisition and research campaigns to build a database/network of creators and or creator groups in the Pacific Region.
Engage with creators who produce items with export potential, and who have good business skills, to bring them to market.

Hold annual marketing and promotional platform events, Maketi Ples, which promotes Pacific Island art and achieves great transactional sales.

Work in partnership with Art Institutions through their Acquisition Programs to source purchasable Pacific Island artwork and further drive imports into market.

We establishing and maintaining strategic alliances with service providers who provide commercial opportunities for PIC creators (eg individuals, commercial galleries, public institutions, publications etc). 
Research new and exciting ways to find international buyers of Pacific Island creative products.
Maketi Ples
Maketi Ples is an annual art exhibition held in Sydney Australia in which PT&I hosts various creative designers and artists from all over the Pacific Islands.  A highly successful venture that each year attracts hundreds of visitors, increasing the value and reputation of Pacific Island art, as well as making valuable sales and connections for the artists themselves.
Visitors include consumers, designers, retails, importers and media.
Creative Arts Success Stories