COVID-19 News Updates 12.06.2020
| | | |
| --- | --- | --- |
| Country | CasesConfirmed | Deaths |
| French Polynesia | 60 (60 recovered) | 0 |
| Fiji | 18 (18 recovered) | 0 |
| New Caledonia | 21 (20 recovered) | 0 |
| Papua New Guinea | 8 (8 recovered) | 0 |
| Samoa | 0 | 0 |
| Vanuatu | 0 | 0 |
| Cook Islands | 0 | 0 |
| Tonga | 0 | 0 |
| Solomon Islands | 0 | 0 |
| Niue | 0 | 0 |
| Kiribati | 0 | 0 |
| FSM | 0 | 0 |
| Palau | 0 | 0 |
| Tuvalu | 0 | 0 |
| Marshall Islands | 0 | 0 |
| Nauru | 0 | 0 |
French Polynesia will open borders and welcome international tourism visitors to enter and stay starting on 15 July
French Polynesia has had no active cases of COVID 19 since 29 May. The country's authorities announced on 5 June that the quarantine measures will be completely lifted and the borders will be re-opening to international tourism in French Polynesia starting on July 15th, 2020. 
Conditions to prepare for the travel:
Prior to departure
• Compulsory COVID-19 (RT-PCR) test 72 hours before the departure to French Polynesia
• Compulsory international travel insurance for every non-resident visitor traveling to French Polynesia (example; coverage provided by some credit cards used to cover the stay);
• Travelers will have to provide a medical certificate – Specifics to be communicated     
o If the test is negative: boarding     
o If the test is positive: no boarding
• Travelers who have tested COVID-19 positive more than 3 weeks prior to the departure and who have an immunity certificate proving their recovery are exempt from the requirements listed above – Specifics to be communicated.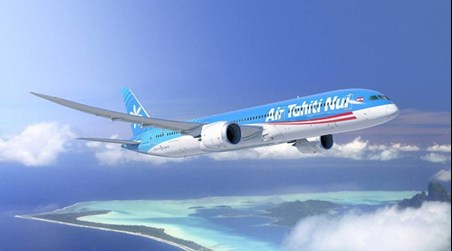 During the flight
• Application of International Air Transport Association(IATA) sanitary measures for travel(airport procedures and procedures during the flight. Example: wearing a mask) Copy below link to browser for full guidelines: https://www.iata.org/en/programs/safety/health/
• Sign a statement of commitment to follow sanitary measures and self-diagnosis of symptoms;
• Fill in an information form regarding their stay: itinerary and accommodation (e-mail contact / phone / dates of stay).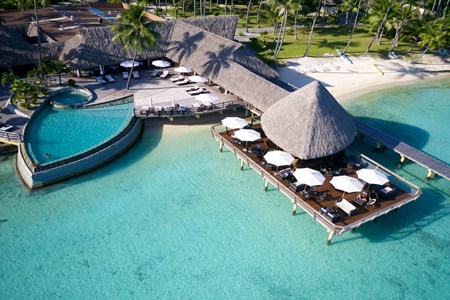 During the stay
• Wearing a mask is recommended;
• COVID-19 test 4 days after arrival: The Ministry of Health and Prevention of French Polynesia will randomly test a panel of travelers during their stay;
• Regular visits from a medical staff authorized by the Department of Health will be held in the accommodations and hotel establishments;
•  Application of sanitary measures during the stay;
•  Travelers' self-diagnosis: alert the authorities by calling the local emergency operations calling center in case of fever and/or breathing difficulties;
•  If a visitor has symptoms or is declared positive:
o Isolation in self-quarantine in the accommodation;
o Application of the sanitary measures protocol by the Department of Health-procedures to be communicated.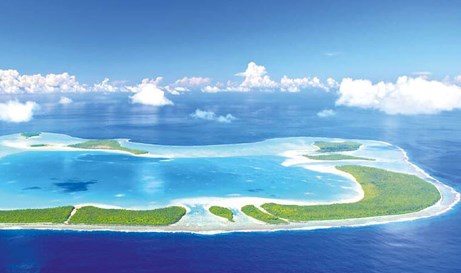 Airlines
If you have already booked your stay in The Islands Of Tahiti, we recommend that you consult the website of your airline company:
• Aircalin: https://fr.aircalin.com/fr
• Air France: https://www.airfrance.fr
• Air New Zealand: https://www.airnewzealand.fr
• Air Tahiti: https://www.airtahitinui.com/us-en
• Air Tahiti Nui: https://www.airtahitinui.com/us-en
• French Bee: https://www.frenchbee.com/fr
• Hawaiian Airlines: https://www.hawaiianairlines.com
• LATAM: https://www.latam.com/fr_fr
• United: https://www.united.com/en/us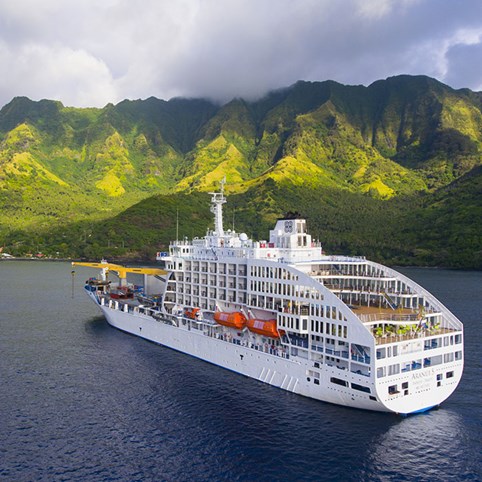 Cruises
Conditions to be communicated
Official links of the institutions
• World Health Organization: http://who.int
• High Commission of the French Republic in French Polynesia:
   http://www.polynesie-francaise.pref.gouv.fr
• Presidency of French Polynesia: https://www.presidence.pf/actualites/coronavirus
• Health Department: https://www.service-public.pf/dsp
Source: Tahiti Tourism
https://tahititourisme.com/en-us/covid-19/
New Caledonia lifted remaining Covid-19 restrictions
According to the article released by PACNEWS on 11 June, New Caledonia has lifted the last restrictions imposed over the Covid-19 pandemic but will keep its borders closed. 
This means that from Monday meetings of any size as well as all sports competitions are again allowed. The wearing of masks on public transport can be discontinued and bars and restaurants no longer need to register patrons.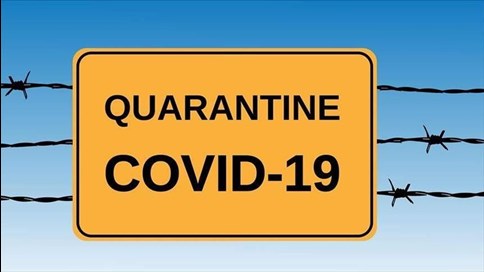 The president Thierry Santa said there was no local circulation of the virus and that all 21 cases were imported. Only One person is still in hospital care.
The border remains closed except for flights from Wallis and Futuna(COVID-19 free). Meanwhile, regular air travel will continue to be limited to repatriation flights for stranded residents and for some French personnel. All arrivals in New Caledonia except from Wallis and Futuna have to isolate for two weeks in designated accommodation and then self-isolate for another week.
New Caledonia's international airline is not expected to resume services before August.
SOURCE: RNZ PACIFIC/PACNEWS
http://www.pina.com.fj/index.php?p=pacnews&m=read&o=14126080255ee2b804331bdd316cbe 
Half of first repatriated Solomon Islands nationals test negative
According to reported from ISLAND SUN on 8 June, half of the Solomon Island nationals who were repatriated from Australia and New Zealand have had their first covid-19 tests and they all turned out negative.
"Repatriated nationals from Australia have had their first test and half of them have already have their results and they are all negative and is about 39 of them," said Jimmy Rogers, Secretary to Prime Minister, during a radio talkback show at the Solomon Islands Broadcasting Corporation (SIBC).
He said the rest of the first group of those who been repatriated from Australia have been tested but the result is not yet available. If the results are ready responsible authorities will let the public know. Out of 39 results 24 of them came from the new machine called qPCR. "This machine can do multiple samples that is the beauty of it." he said.
He said for the nationals who were repatriated from Fiji and Vanuatu, the tests are ongoing.
Rodgers said this is the advantage and the capability Ministry of Health and Medical Services (MHMS) has in terms of its testing capabilities. "It gives us a lot of confidence now for us to go back to the cabinet and propose some amendment on quarantine period in the country." he said.
Meanwhile the country has two different machines that are up and running at the moment.
SOURCE: ISLAND SUN 
https://theislandsun.com.sb/half-of-first-repatriated-nationals-test-negative/
Fiji is preparing for the launch of a new mobile application 

to speed up contact tracing and create conditions 

for eventually reopen the borders
According to the article posted by PACNEWS on 5 June, with Fiji now COVID-19 free, the government will announce new health protection measures next week.
Prime Minister Voreqe Bainimarama said overcoming this challenge is a defining moment for Fiji. Every step forward will be carefully considered and every decision will be backed by the best available science. "We are busy preparing for the launch of Care Fiji, a new mobile application that will speed up contact tracing and eventually allow for the secure re-opening of our borders. At that launch we will have more details to announce. That will include plans to re-open our schools, our houses of worship and safe workplace measures that will help stimulate economic activity without jeopardising the health of our people." he said.
Economy Minister, Aiyaz Sayed-Khaiyum said Care Fiji is now going through the final verification process before it can be officially launched. As with numerous studies that have recently shown, the more people you have, or the higher percentage of the population with the contact tracing app then people feel a lot more confident and your able then to track people down in respect of those who actually maybe exposed to COVID-19."
In another development, Fiji's Ministry of Education, Heritage and Arts has extended school closure for another two weeks, with the anticipated school reopening date now set for Tuesday, 30 June 2020. In the interim, students should continue to utilize the supplementary learning resources made available by the Ministry, including worksheets from schools, radio programming, and video lessons on the Walesi education channel.
Besides, the Prime Minister also acknowledged those at the frontline of the fight against the spread of the deadly virus. "All of them have made extraordinary sacrifices to keep Fiji safe. While their work is far from over – getting us to this milestone is a massive win in itself."
SOURCE:  
PACNEWS
http://www.pina.com.fj/index.php?p=pacnews&m=read&o=14607273575ed9dfca0d8dfaf86617
FIJI GOVT
https://www.fiji.gov.fj/Media-Centre/Speeches/STATEMENT-BY-THE-PRIME-MINISTER-HON-VOREQE-BA-(15)