Medical supplies of donated by China to Vanuatu for COVID-19 Prevention and Control arrived
According to Chinese Embassy in Vanuatu, on 5 May, Chinese Ambassador Zhou Haicheng attended the handover ceremony to assist Vanuatu in combating COVID-19 with medical supplies and the reconstruction of Tropical Cyclone Harold. Bob Loughman, Vanuatu Prime Minister, Mark Ati, Minister of Foreign Affairs, Silas Bule, Minister of Health, officials from the Prime Minister's Office, Ministry of Foreign Affairs, Ministry of Health, Ministry of Climate Change, media reporters, etc. attended.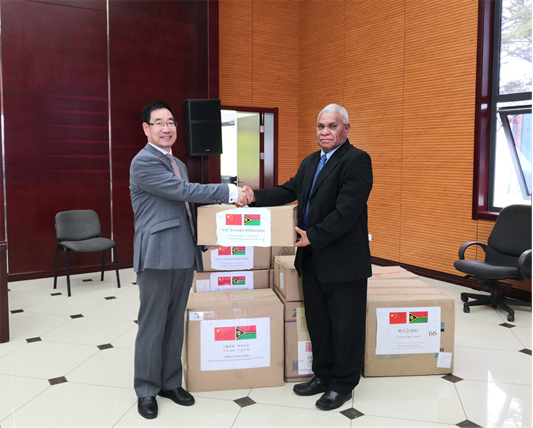 This batch of anti-epidemic materials was jointly donated by the Chinese government, Guangdong Province, Foshan City and the Chinese Embassy in Vanuatu, including medical masks, protective clothing, goggles, frontal temperature guns, ventilator, etc.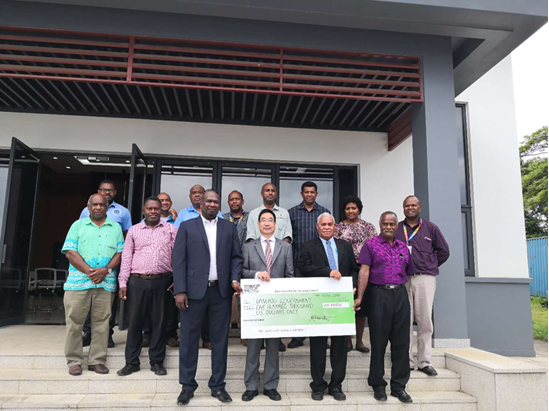 Chinese Embassy in Vanuatu:
http://vu.china-embassy.org/chn/sgxw/t1776298.htm
Kiribati receives first batch of medical supplies donated by China to help fight COVID-19
According to Goble Times published an article on 2 May, Kiribati received the first batch of medical supplies donated by China on 1 May, as part of the Chinese aid to help the country fight the COVID-19 outbreak. The supplies included surgical masks, protective suits, gloves, protective goggles and infrared thermometers, with more items on the way, Chinese Ambassador to Kiribati Tang Songgen said in a statement.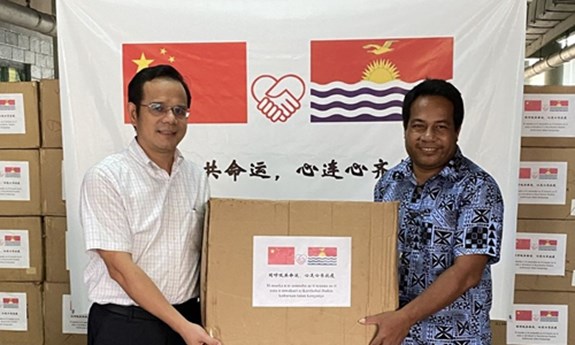 Chinese Ambassador to Kiribati Tang Songgen (L) and Taunaei Marea, Kiribati's health and medical services minister (R) attends the handover ceremony of Chinese donation of medical supplies on May 1, 2020 (Photo provided by the Chinese Embassy in Kiribati)
During a handover ceremony, Tang said China has overcome difficulties in delivering the supplies by cargo ship as all commercial flights to Kiribati's capital Tarawa were suspended. "This shows our heartfelt care to Kiribati people and strong commitment to China-Kiribati relationship. Living in a community of shared future for mankind, China always stands together with Kiribati and other countries to fight against COVID-19, and will provide more supports within our capacity," Tang said.
Taunaei Marea, Kiribati's health and medical services minister who attended the ceremony, expressed gratitude and appreciation on behalf of the Kiribati government and people to China. This displays true and genuine friendship and partnership between the two countries, the minister said, adding the medical supplies will be utilized to safeguard Kiribati and its people from the COVID-19.

Global Times:
https://www.globaltimes.cn/content/1187267.shtml
All reported Covid-19 cases in PNG have tested negative again
As an article of PACNEWS on 4 May, all reported eight Covid-19 cases from Papua New Guinea have turned out negative. Dr Paison Dakulala said in a statement on 3 May the woman from EHP and the three from Western have tested negative in their second tests and are awaiting their third tests before they are cleared.
While that is very encouraging news for Papua New Guinea he has stressed: "We must not relax but remain vigilant. We are still seeing countries in other parts of the world as well as in our region reporting new cases."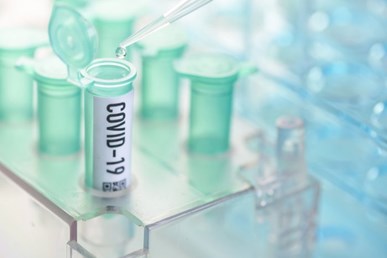 He has appealed to everyone to continue adhering to the public health measures. "It's a challenge for our schools in many ways as they adhere to the new 'normal'. Teachers and school boards of management need help from the parents and community to ensure children are safe." Most schools in the country begin formal classes today.
PACNEWS:
http://www.pina.com.fj/index.php?p=pacnews&m=read&o=1585271755eafe3a6dcbdb60902436
COVID-19: Four active cases remain in Fiji
Due to 3 May, with only four active cases remaining, Fiji has 13 days to declare that it is COVID-19 free and end the State of Natural Disaster.
Confirming this, the Government said it was looking forward to that day and urged Fijians not to ignore health directives that had kept the country safe.
"While we look forward to this, we ask that Fijians do not ignore the health directives in place which have kept us safe as other nations around the world suffer from rising numbers and fatalities," the Government stated.
Fiji had recorded 18 confirmed cases, and 14 have recovered.
Fiji Times:
https://www.fijitimes.com/covid-19-four-active-cases-remain-in-fiji/
Medical supplies donated by China to Fiji have arrived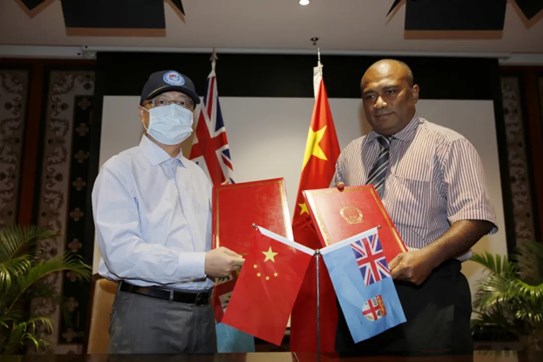 According to Chinese Embassy in Fiji, Qian Bo, Chinese Ambassador to Fiji, Ifereimi Waqainabete, Minister of Health of Fiji, attended the handover ceremony of Chinese government's aid to Fiji in combating COVID-19 pandemic on 4 May, and signed the certificate of handover on behalf of the two governments.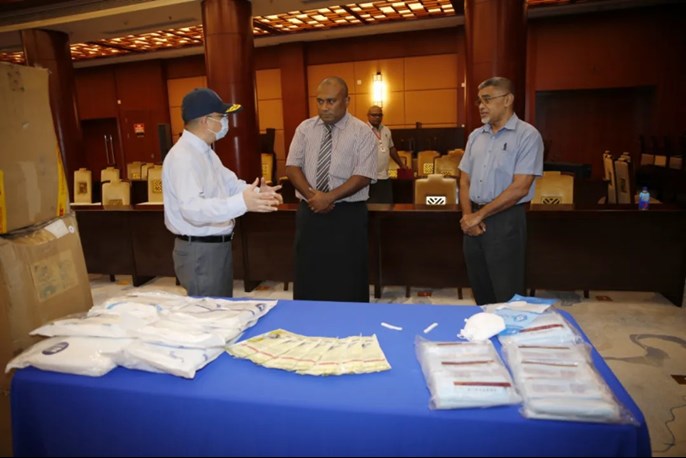 This is the first batch of anti-epidemic supplies aided by the Chinese government to Fiji following the US $ 300,000 donated by China to Fiji's response on COVID-19,  including N95 masks, disposable medical protective clothing, medical protective Goggles, protective masks, and disposable sterile rubber surgical gloves, medical isolation shoe covers and other urgently need supplies of Fiji.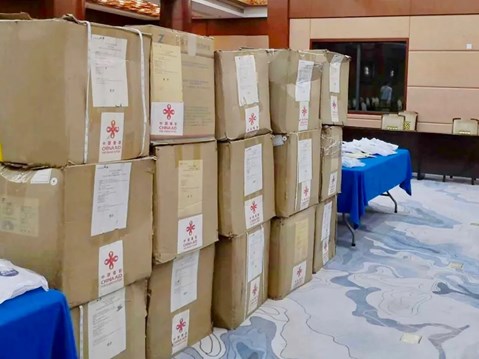 Chinese Embassy in Fiji:
http://fj.chineseembassy.org/chn/xw/t1776292.htm
Limitations will remain until Fiji is free of COVID-19
As reported by FBC NEWS on 4 May, Health Minister Dr Ifereimi Waqainabete said lifting of COVID-19 restrictions will not mean that life will return what is was before the pandemic, and for the time-being limitations will remain in some situations. It will only be removed when Fiji is free of the disease.
"What we have seen is that some countries had lifted its restrictions and the virus reemerged. In Fiji, so far by lifting certain restrictions, we haven't had the reemergence of the disease and we hope we would be like that." Fiji can't afford to become complacent given that many countries are reporting a resurgence in Coronavirus cases. "What we do know is that the virus may take some time to be able to shed itself from the human body and those who have the disease. That's why after 21 days we test them to make sure finally when they are released they are free of the disease."
The Minister adds that preventative measures from individuals, communities and the government must continue in order to ensure that all COVID-19 threats are removed.
FBC:
https://www.fbcnews.com.fj/news/limitations-will-remain-until-fiji-is-free-of-covid-19/
Tonga relaxes CoViD-19 restrictions under State of Emergency
According to Matangi reported on 7 May, restrictions enforced under a State of Emergency in Tonga since 17 April will be relaxed for a couple of weeks from 8:00pm May 1 to 15, 2020, the Prime Minister Hon. Rev. Dr Pohiva Tu'i'onetoa, announced yesterday. The night time curfew will continue from 9:00pm to 5:00am.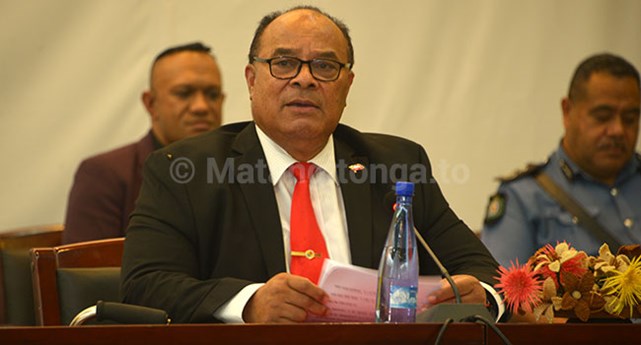 The relaxations of the restrictions include:
Night clubs, clubs, bars and kava clubs may be opened for business on Fridays and Saturdays only; from 5:00am to 9:00pm.

Kava drinking sessions prior to church services are permitted on Sundays only.

Daily early morning church services and on Sundays are allowed. Mass gatherings under the restrictions, which are limited to only 20 people indoors and 40 people outdoors, does not apply to religious services and educational institutions.

All gyms, sporting events and activities, celebration of birthdays, marriages and other recreational or related gatherings shall be permitted, but they shall not exceed the maximum number defined as Mass Gatherings: not exceeding 20 people indoors and 40 people outdoors.

Events such as bingos and contact sports are prohibited.

Funeral gatherings shall be restricted to 20 people indoors and 40 people outdoors.
Border closed
Tonga is continuing to divert incoming passenger arrivals.
Hon. Poasi Tei, the Minister responsible for Disaster Management explained that government is looking at reviewing its Open Border Policy at the ending of the State of Emergency on 12 June.
Meanwhile, there are a number of issues to be finalised such as which countries the incoming passengers may come from, their age groups and quarantine facilities. He said that more than 200 rooms from commercial facilities are available.
The CEO for the Ministry of Health pointed out that they are in the process of completing their work plan, to complete the Mu'a Hospital, while the installation of the testing equipment at Vaiola Hospital was underway.
Matangi:
https://matangitonga.to/2020/05/02/tonga-relaxes-covid-19-restrictions-under-state-emergency