COVID-19 UPDATES 11 September
COVID-19 News Updates 11.09.2020
| | | |
| --- | --- | --- |
| Country | CasesConfirmed | Deaths |
| French Polynesia | 931 (576 recovered) | 1 |
| Fiji | 32 (24 recovered) | 2 |
| New Caledonia | 26 (25 recovered) | 0 |
| Papua New Guinea | 507 (232 recovered) | 5 |
| Samoa | 0 | 0 |
| Vanuatu | 0 | 0 |
| Cook Islands | 0 | 0 |
| Tonga | 0 | 0 |
| Solomon Islands | 0 | 0 |
| Niue | 0 | 0 |
| Kiribati | 0 | 0 |
| FSM | 0 | 0 |
| Palau | 0 | 0 |
| Tuvalu | 0 | 0 |
| Marshall Islands | 0 | 0 |
| Nauru | 0 | 0 |

Note: The above data is sourced from the official website of the Western Pacific Region of the World Health Organization. It may update untimely or inconsistency with the relevant data in the article sourced from local news. 
https://who.maps.arcgis.com/apps/opsdashboard/index.html#/345dfdc82b5c4f6a815f1d54a05d18ec
Western Province reports one new COVID-19 case on Wednesday
According to news released by PNG Government on 10 September, 3 new COVID-19 cases were reported today bringing Papua New Guinea's total confirmed cases to 507. The new cases all come from the National Capital District bringing the total confirmed cases in the nation's capital alone to be 296.
The latest confirmed case of COVID-19 comes as Controller of the National Pandemic Response, Mr David Manning calls for more testing to be done throughout the country.
He said on 9 September, "Our daily tracking of provinces shows that today we had only 14 provinces sending samples. We need to have all provinces to send samples to be able to know what is happening in the country. Some provinces have sent less than 10 samples since the outbreak started in March and this is very low."
To date, cases have been reported from 13 provinces in the country: NCD (296); Western Province (185); Central (7); Morobe (5); East Sepik (3); East New Britain (2); West New Britain (2); Milne Bay (2); and one case each from Southern Highlands, Eastern Highlands, West Sepik, New Ireland and Autonomous Region of Bougainville.
At this stage, a total of 17,276 people have been tested for COVID-19 in the country. Of this figure, 507 have tested positive. The death toll remains at 5; active cases at 261 and recoveries at 232. So far, the majority of the cases are mild and moderate.
"The monitoring of people coming into PNG at the points of entry is ongoing. Travelers are quarantined for 14 days before integrating into the communities, as per the protocol." Manning said.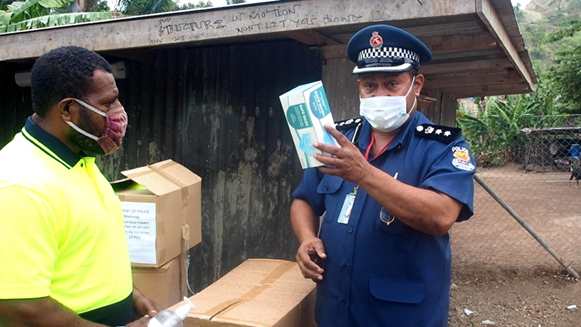 The National Control Centre presented 10 boxes containing 20,000 face masks and five boxes of hand sanitisers containing 160 500ml bottles and a box of Covid-19 T-Shirts to the youths and community at the Two-Mile settlement in Port Moresby recently. Manning had heard about the initiative the community had taken to protect themselves from COVID-19, including built a security fence around their settlement of some 3,000 people, sewed and provided face masks to those who could not afford, provided water and soap for handwashing and maintaining a 10pm to 4am curfew for the community.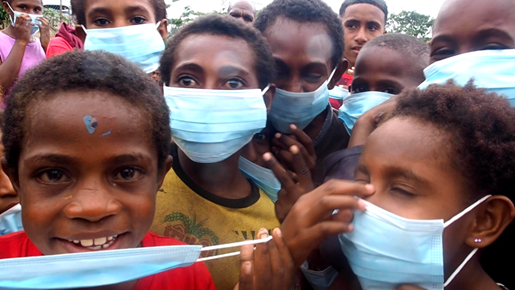 In the past week:
9 September: 1 new case from WesternProvince bringing the country's total number to 504.

8 September: 6 new cases (3 from NCD, 1 from Western, 1 from Central and 1 from Milne Bay bringing the total number to 503.

6 September: 9 new cases all from WesternProvince bringing the total number to 497.

5 September: 9 new cases (3 from East Sepik and 6 from the NCD) bringing the total number to 488.

4 September: 8 new cases all from the from the Ok Tedi Mining Ltd in Western Province bringing the total number to 479.
SOURCE: PNG Government
10 September: THREE NEW COVID-19 CASES REPORTED AS PNG'S CONFIRMED CASES REACH 507
http://www.pina.com.fj/index.php?p=pacnews&m=read&o=9135105665f59a4e9dc980a941c9f7
9 September: 9 PAPUA NEW GUINEA REPORTS ONENEW COVID-19 CASE
https://covid19.info.gov.pg/index.php/2020/09/10/papua-new-guinea-reports-one-new-covid-19-case/
8 September: PNG REPORTS 6 NEW COVID-19CASES TODAY
https://covid19.info.gov.pg/index.php/2020/09/08/png-reports-6-new-covid-19-cases-today/
6 September: WESTERN PROVINCE REPORTS 9 NEWCASES TODAY: PNG'S TOTAL REACHES 497
https://covid19.info.gov.pg/index.php/2020/09/07/western-province-reports-9-new-cases-today-pngs-total-reaches-497/
5 September: EAST SEPIK REPORTS COVID-19CASES FOR THE FIRST TIME
https://covid19.info.gov.pg/index.php/2020/09/05/east-sepik-reports-covid-19-cases-for-the-first-time/
4 September: WESTERN PROVINCE REPORTS 8 NEWCOVID-19 CASES TODAY
https://covid19.info.gov.pg/index.php/2020/09/04/western-province-reports-8-new-covid-19-cases-today/
TWO MILE COMMUNITY COMMENDED FOR PROTECTINGTHEMSELVES AGAINST COVID-19
https://covid19.info.gov.pg/index.php/2020/09/07/two-mile-community-commended-for-protecting-themselves-against-covid-19/
First COVID-19 test results for all arrivals in Solomon Islands from China returned negative
According to news released by SOLOMON STAR on 10 September, COVID-19 testing for 104 arrivals in Solomon Islands from China including one additional test from breach of quarantine protocol returned negative.
The Ministry of Health and Medical Services (MHMS) said that the first COVID-19 test for all 104 passengers who arrived last week on the China-Honiara flight all returned negative.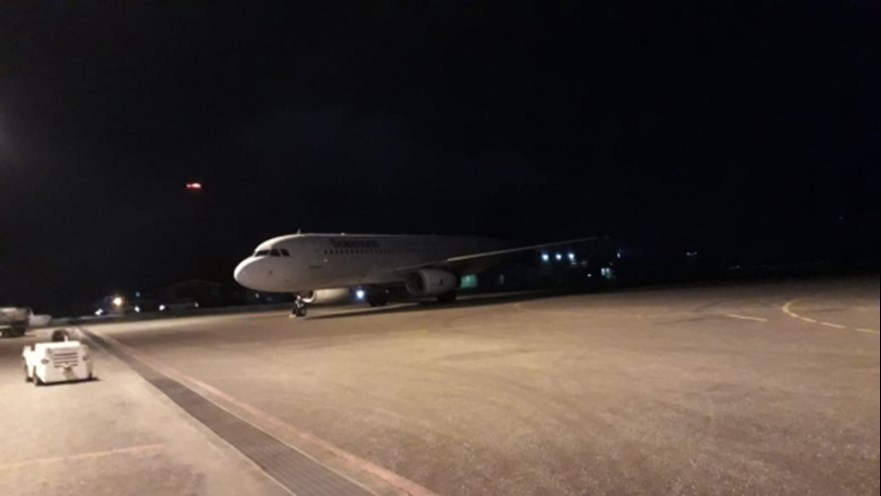 The 104 passengers of this flight including 21 Solomon Islands nationals and foreign workers to be engaged in the Pacific Games 2023 facility preparations. All incoming passengers have conducted three sets of COVID-19 tests before boarding the flight and their test results (all negative) were sent to Solomon Islands Ministry of Health.
According to the National Disaster Council, all passengers were put into government-managed quarantined stations, where they will have an additional swab test within the first 48 hours and two additional tests during the 14-days quarantine period.
Additional test conducted by MHMS on the person alleged to have breached quarantine protocols also returned negative. Despite the negative results generated from the test, the individual is now being held in quarantine for further assessment and will follow through the quarantine and testing protocols.
SOURCE: SOLOMON STAR
https://www.solomonstarnews.com/index.php/news/national/item/24066-first-covid-19-test-results-for-all-arrivals-from-china-returned-negative
Xinhua: Passengers on Solomon Islandsrepatriation flight from China test negative for COVID-19 before boarding
http://www.xinhuanet.com/english/2020-09/03/c_139339925.htm
All arrivals from China last night clearedto quarantine stations
https://www.solomonstarnews.com/index.php/news/national/item/24044-all-arrivals-from-china-last-night-cleared-to-quarantine-stations
Strict conditions for quarantines inSolomon Islands: PM Sogavare
http://www.pina.com.fj/index.php?p=pacnews&m=read&o=6928891065f5703ca55c7f8254b565
Kiribati extends its border closure until the end of December
According to reported by PACNEWS on 10 September, the Kiribati Government has officially declared a further extension of its border closures imposed in the wake of the COVID-19 pandemic.  
The Government advises that this extension will remain effective until the end of December, 2020.
Some exceptions have been made for humanitarian flights to transport essential equipment and medical supplies for the Government as it enters the final stages of its preparations for repatriation of nationals.  
A cohort of 20 nationals from the Republic of the Marshall Islands (RMI) will be the first to be repatriated. All repatriated nationals would be required to undergo mandatory quarantine at a Government-designated facility on South Tarawa.
It is expected that upon completion of the first cohort's repatriation and quarantine process, planning to bring back all I-Kiribati stranded overseas will be progressed starting with countries free from COVID-19.  
Throughout the repatriation period, Kiribati borders will remain closed to foreign nationals unless specific directions are given to enable critical and lifesaving operations and activities in Kiribati.
During the border closure, the provision of medical supplies and cargoes will continue under the established COVID-19 safety procedures and protocols to ensure necessary support to strengthen the national health system and to support the needs of the people.  
SOURCE: PACNEWS
http://www.pina.com.fj/index.php?p=pacnews&m=read&o=12641613965f59a339637e2cfb1ce8
Fiji records another border quarantine case
According to news released by FIJI TIMES on 9 September, Fiji now has six border quarantine cases of COVID-19.
Acting Permanent Secretary for Health, Dr James Fong in a statement said the latest patient is a 64-year-old female Fijian citizen who arrived on repatriation flight GA7280 from New Delhi, which arrived in Nadi on Thursday, August 27, 2020.
Dr Fong said as with all prior border quarantine cases, this patient has been under strict border quarantine conditions since arrival into Nadi.
This includes compulsory 14-day quarantine at a government-designated quarantine facility under supervision from the Republic of Fiji Military Forces and the Ministry of Health and Medical Services.
"She is in stable condition and has been transferred to the isolation ward at the Lautoka Hospital as per standard protocol for confirmed cases."
Dr Fong said this is the third border quarantine case confirmed among the passengers on board this repatriation flight.
"As previously announced, in line with our infection control protocols, all areas of Nadi Airport accessible to passengers from that flight have been hygienically deep-cleaned, as overseen by our on-site medical officer and health inspectors. The frontline border staff that were directly involved in the arrival of the passengers on this flight have also all tested negative for COVID-19.
"With this new case Fiji has six active border quarantine cases, all of whom are being treated in isolation at either the Nadi or Lautoka hospitals. We are diligently enforcing our border quarantine and infection control protocols. As such, these border quarantine cases continue to pose zero risk to the health and wellbeing of the Fijian public," said Dr Fong.
SOURCE: FIJI TIMES
https://www.fijitimes.com/covid-19-fiji-records-another-border-quarantine-case/