COVID-19 News Updates 24.07.2020
| | | |
| --- | --- | --- |
| Country | CasesConfirmed | Deaths |
| French Polynesia | 62 (60 recovered) | 0 |
| Fiji | 27 (18 recovered) | 0 |
| New Caledonia | 22 (21 recovered) | 0 |
| Papua New Guinea | 31 (8 recovered) | 0 |
| Samoa | 0 | 0 |
| Vanuatu | 0 | 0 |
| Cook Islands | 0 | 0 |
| Tonga | 0 | 0 |
| Solomon Islands | 0 | 0 |
| Niue | 0 | 0 |
| Kiribati | 0 | 0 |
| FSM | 0 | 0 |
| Palau | 0 | 0 |
| Tuvalu | 0 | 0 |
| Marshall Islands | 0 | 0 |
| Nauru | 0 | 0 |
31 COVID-19 cases in PNG, 9 new measures to stop spread
According to news released by PAPUA NEW GUINEA TODAY on 23 July, Papua New Guinea Prime Minister James Marape has announced a new case of COVID-19 in the country after adding 4 new cases during 17-20 July, 8 new cases on 21 July, 3 new cases on 22 July.
Papua New Guinea COVID-19 Pandemic Response Controller David Manning has issued nine new control measures to stop the further spread of the pandemic.
Manning revoked all other measures issued on 15 July and issued the new measures which come into effect from 23 July 2020 which includes Revocation of all previous measures, International travel, Domestic travel, Provincial coordination, Burial of deceased persons, Customs duties, COVID-19 testing, COVID-19 surveillance and testing and Business and social.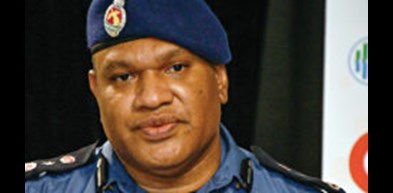 Manning said the measures issued were done so with the best intentions and were intended to prevent the spread of COVID-19 whilst causing minimum disruption to the livelihood of people and businesses. For instance the following are some of the measures contained in measure number nine:
The closure of venues or parts of venues for the duration of the pandemic that provide night club activities and services;

The PNG Sports Foundation to be responsible for approving sporting activities;

An immediate ban on gatherings over 100 people;

All markets to comply with social distancing requirements and safe and hygiene practices;

Religious activities to continue but to comply with health protocols.
Manning also announced new health measures for enhanced testing processes for the country with serious concerns on the alarming rate of increase of COVID-19 cases in Port Moresby and the likely spread to the other provinces such as:
The isolation of all confirmed COVID-19 patients at a designated facility regardless of severity. If facilities are full, home isolation will be considered;

The full activation of Rita Flynn facility to care for 70 patients from NCD and the Central Province;

Preparation of all provincial hospitals to have isolation wards to care for COVID-19 patients;

Collection and testing of samples of all suspect COVID-19 cases. This includes any patient with pneumonia or respiratory cases;  

Collection of at least 10 samples per day by health facilities selected by Provincial Health Authorities not only from suspected COVID-19 cases but from people with influenza like illness or simple cough.
The reason to expanding the scope of collection of samples is PNG has 27 cases of Covid-19, three cases have recently been identified in NCD and are in isolation.

Manning said there is no evidence of hospitals being overwhelmed which may be due to delayed reporting or poor health checking behaviour, the country is preparing for large scale community transmission.
World Health Organisation (WHO) is issuing a request for assistance to International Emergency Medical Teams (EMTs) to deploy to the country to assist the National Control Centre and the Health Department to support COVID and non-COVID case management.
"There is an urgent need for EMTs to support PNG prepare and manage a surge in COVID-19 cases working with the Department of Health or manage stand-alone isolation facilities. We are also discussing with the PNG Defence Force to assist in manpower to support the Health Department. We have always said we don't have adequate facilities therefore our request for support," Manning said.
SOURCE: PAPUA NEW GUINEA TODAY
https://news.pngfacts.com/2020/07/covid-19-cases-in-png-increase-to-31.html
Relevant News:
Fearful Papua New Guinea calls for WHO virus help
http://www.pina.com.fj/index.php?p=pacnews&m=read&o=1176122555f1a3b916194417a3757c
PNG issued nine new measures to stop spread
https://news.pngfacts.com/2020/07/covid-19-cases-in-png-increase-to-30.html
Prime Minister announces eight new confirmed COVID-19 cased in NCD
https://covid19.info.gov.pg/index.php/2020/07/21/4357/
PNG's medical capacity cannot handle Covid-19
https://postcourier.com.pg/pm-pngs-medical-capacity-cannot-handle-covid-19/
Testing capabilities now expand beyond Honia

ra
According to news release by Solomon Star on 22 July, Solomon Islands Ministry of Health and Medical Services has expanded its testing capabilities beyond Honiara.
Permanent Secretary (PS) for Ministry of Health and Medical Services Pauline McNeil confirmed in terms of testing from the month of May to July they have tested 992 samples in Honiara and 8 tests in Gizo which all turned negative.
She added the ministry is at the moment preparing to procure additional 5000 tests kits.
SOURCE: SOLOMON STAR
https://www.solomonstarnews.com/index.php/news/national/item/23839-testing-capabilities-now-expand
Palau delays plans for repatriation flig

ht after COVID cases
According to news released by PACNEWS on 21 July, Palau has delayed a repatriation flight after it emerged two of the expected passengers have Covid-19. Mandatory testing of all passengers ahead of the flight unearthed the positive cases.
The flight from Guam was scheduled to leave for Palau today with 87 Palauans, who have been stranded abroad since the pandemic forced border closures in March. Palau is one of those countries with no confirmed cases of Covid-19, and repatriated a group of about 40 citizens from Guam last month.
Because of the success of the first repatriation in June, it was supposed to be two weeks of quarantine in Guam but they scaled it down to one week. But due to the two positive cases, Palau would be revisiting its decision to scale down its repatriation quarantine requirements to one week.
SOURCE: PACNEWS
http://www.pina.com.fj/index.php?p=pacnews&m=read&o=12419225245f177812308bce8bc0da
5th repatriation of 126 stranded Solomon Islands nationals overseas arriv

ed
According to news from Solomon Star on 23 July, a total of 126 stranded nationals have been confirmed to have board the Solomon Airlines special flight IE690 at Brisbane Airport enroute Henderson International Airport.
Upon arrival at the tarmac, the passengers undergo thermal screening and chaperoned to waiting vans heading straight to the 15 Government Operated and Diplomatic Quarantine Stations in Honiara.
Under the Emergency Powers COVID-19 Regulations 2020, returnees are subjected to in-country testing for by the Health Sector. They will undergo swab testing in the first 48 hours when settling in their quarantine rooms.
So far, the government has repatriated more than 500 persons from neighbouring countries; Australian, Vanuatu, Fiji and New Zealand whereby they undergo the 14-days mandatory quarantine period.
Coordinated repatriation facilitated by the COVID-19 Oversight Committee through government line of ministries will continue.
This week's Government coordinated flight are scheduled as follows:
*Thursday 23 July – IE691 Honiara to Auckland – 8:00am
*Thursday 23 July – IE692 Auckland to Honiara – 2:15pm
*Friday 24 July – IE693 Honiara to Brisbane – 11:15am
Solomon Islands remains COVID-19 FREE to date. The Government remains committed to implementing strict measures to prevent the importation and potential spread of COVID-19 within its borders.
Meanwhile, the National Disaster Council (NDC) Arrangement remains the country's response coordination mechanism for the pandemic.
SOURCE: Solomon Star
https://www.solomonstarnews.com/index.php/news/national/item/23856-126-arrive-in-5th-repatriation-flight
Fiji recorded another border quarantine case of COVID

-

19
According to news reported by Fiji Village on 20 July, Fiji's acting permanent secretary for Health Dr James Fong has announced one new border quarantine case of COVID-19 of COVID-19 – a 50-year-old female.
Like the eight border quarantine cases announced since July 6th this latest case is a repatriated Fijian citizen from the flight from India that arrived on July 1st, and she is also the wife of one of the earlier announced border quarantine cases from this flight. When her husband tested positive they were both moved from the government designated quarantine facility to the isolation facility at Lautoka Hospital.
In addition to the 9 confirmed cases, the remaining 98 passengers from the flight tested negative for COVID-19 during the second round of testing in Fiji.
"This means they all registered three negative COVID-19 test results – one before departure from India, the second soon after arrival into Fiji, and the third by the end of the mandatory 14-day quarantine period." Dr Fong said.
"All the passengers on the flight were kept under strict border quarantine conditions from the moment they arrived, including completing 14 days quarantine in government designated quarantine facilities, where they are supervised by the Republic of Fiji Military Forces and screened daily for symptoms by staff from the Ministry of Health and Medical Services. They were cleared and released at the end of the 14-day quarantine period.
As an added precaution the frontline staff at the border quarantine facilities holding these passengers were also tested for COVID-19 – all have tested negative, said Dr Fong.
SOURCE: FIJI VILLAGE
https://www.fijivillage.com/news/9th-COVID-19-border-quarantine-case-recorded-in-Fiji-54fxr8/
Relevant News:
Majority of Fijian passengers back from India cleared of virus
http://www.pina.com.fj/index.php?p=pacnews&m=read&o=2835953095f14f91c2602f5613c216
$25m to assist coronaviru

s fight in Fiji
According to article of Fiji Times on 20 July, Fiji's Ministry of Health and Medical Services has been given $25 million (US$11.5 million) as contingency fund in the 2020-2021 National Budget.
The ministry had developed a COVID-19 Preparedness and Response Plan and received additional funding in the 2020-2021 National Budget to support Fiji's nationwide response to the global pandemic.
"Allocations assigned under this budget are targeted at Fiji's public health response as well as efforts to mitigate the economic impact of the global COVID-19 recession," the budget estimates stated.
Economy Minister Aiyaz Sayed-Khaiyum said in his budget address that had it not been for Government's decisive actions, Fiji's most vulnerable citizens could be among the hundreds of thousands dead or dying from COVID-19.
"Our COVID-19 Response Budget, which we announced one week after our first case, allocated all the resources we could muster to beating the virus and bracing for a historic financial blow. This meant a complete reordering of priorities and the postponement of some important projects. But it was unavoidable. Any other path would have been irresponsible and unsustainable," he said. 
SOURCE: FIJI TIMES
https://www.fijitimes.com/25m-to-assist-coronavirus-fight-in-fiji/