COVID-19 UPDATES 19 November
COVID-19 News Updates 19.11.2020
| | | |
| --- | --- | --- |
| Country | CasesConfirmed | Deaths |
| French Polynesia | 12587 (4842 recovered) | 62 |
| Papua New Guinea | 604 (586 recovered) | 7 |
| New Caledonia | 30 (29 recovered) | 0 |
| Fiji | 35 (32 recovered) | 2 |
| Solomon Islands | 16 (5 recovered) | 0 |
| Vanuatu | 1 (0 recovered) | 0 |
| Marshall Islands | 4 (1 recovered) | 0 |
| Tonga | 0 | 0 |
| Samoa | 0 | 0 |
| Niue | 0 | 0 |
| Kiribati | 0 | 0 |
| FSM | 0 | 0 |
| Palau | 0 | 0 |
| Tuvalu | 0 | 0 |
| Cook Islands | 0 | 0 |
| Nauru | 0 | 0 |

Note: The above data is sourced from the official website of the Western Pacific Region of the World Health Organization. It may update untimely or inconsistency with the relevant data in the article sourced from local news.  
https://who.maps.arcgis.com/apps/opsdashboard/index.html#/345dfdc82b5c4f6a815f1d54a05d18ec
and
https://app.powerbi.com/view?r=eyJrIjoiMTQwZmJmZjctMjkwMC00MThkLWI5NDgtNmQ3OGUwNDc4ZWE3IiwidCI6IjBmOWUzNWRiLTU0NGYtNGY2MC1iZGNjLTVlYTQxNmU2ZGM3MCIsImMiOjh9
Samoa's PM calls for 'calm' after country's first Covid-19 case
According to news reported by TVNZ on 19 November, Samoan Prime Minister Tuilaepa Sailele Malielegaoi is calling for the country to "remain calm" and "not to lose faith" after the island nation last night recorded its first case of Covid-19.
A sailor who had flown from Auckland to Samoa on a repatriation flight on Friday, 13 November, last night tested positive for coronavirus. A subsequent test this morning came back negative.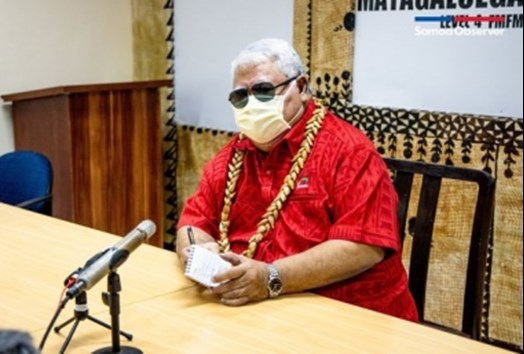 All passengers had been tested for Covid-19 prior to boarding. 
The sailor has since been transferred to an isolation unit at a local hospital.
It was this morning revealed that the man had been travelling with 25 other sailors from Europe, who had then arrived in the country with 274 Samoans on last week's flight, the Samoa Observer reports.
In a Facebook Live address this morning, Tuilaepa said the sailor was "immediately isolated" after testing positive for Covid-19 after four days in quarantine.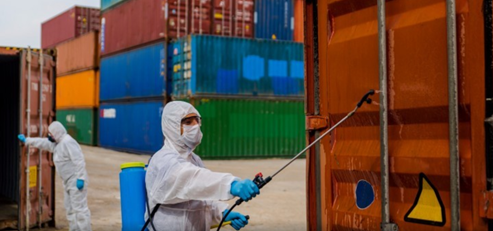 Tuila'epa urged people not to panic and to heed advisories from the National Emergency Operations Centre and the Ministry of Health.
"We now have one case, and [Samoa] will also be added to the countries of the world that have the coronavirus," he said. Samoa was one of fewer than ten nation-states worldwide to have never recorded a positive case of the virus before this case.
It comes nine months after Samoa first declared a state of emergency due to the pandemic.
SOURCE: TVNZ
https://www.tvnz.co.nz/one-news/world/samoas-pm-calls-calm-after-countrys-first-covid-19-case
Relevant News
Samoa records first COVID-19 case: PM Tuilaepa
http://www.pina.com.fj/index.php?p=pacnews&m=read&o=4359986215fb5a56c744db02eecdb2
Kiribati Government start repatriating stranded nationals in Fiji
The Government of Kiribati's repatriation arrangements for stranded Kiribati citizens in Fiji commenced today, Thursday, 19 November 2020
The scheduled repatriation from Fiji follows a series of announcements from the Office of the President to undertake the repatriation.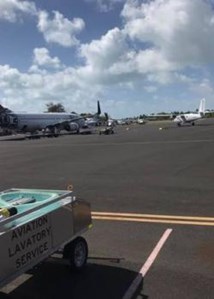 A total of 62 Kiribati citizens who have been tested and confirmed negative of the COVID-19 arrived today on a chartered flight from Fiji.
All the repatriated citizens will stay in quarantined for two weeks (14 days) at designated quarantine centres in Bikenibeu before they are allowed to go home.
SOURCE: PACNEWS
http://www.pina.com.fj/index.php?p=pacnews&m=read&o=9529536895fb5fb876d23a349cabcf
Western Highlands reports first COVID-19 case: PNG's total at 604
According to news released by PNG Government on 18 November, Western Highlands Province (WHP) reports its first case of coronavirus disease (COVID-19) in a nine-year-old boy from Hagen Central.
The case had fever, cold and headache at the time of testing. He has no travel history outside of the province and no known contact with a positive case.
Meanwhile, the National Capital District (NCD) also reported a new case in a 27-year-old woman residing in Rainbow of Moresby Northwest electorate. She has no signs and symptoms of COVID-19 at the time of testing, and has no travel history and no known contact with a positive case.
"These recent cases confirm that our country has large-scale community transmission of the virus and we have undetected COVID-19 cases in our provinces. Let us be on our guard as we move around the country as you could be spreading the virus to your family," said the National Pandemic Response Controller Mr David Manning.
Papua New Guinea now has 604 confirmed COVID-19 cases, with seven known COVID-19 deaths.
Sixteen provinces (including the Autonomous Region of Bougainville) have confirmed COVID-19 cases: NCD(348); Western Province(204); Eastern Highlands(13); West New Britain(11); Central(7); Morobe(5); East Sepik(3); East New Britain(2); Milne Bay(2); Enga(2); New Ireland(2); Southern Highlands(1); West Sepik(1); Western Highlands(1); Autonomous Bougainville Region(1); Hela Province(1)
SOURCE: PNG Government
https://covid19.info.gov.pg/index.php/2020/11/18/western-highlands-reports-first-covid-19-case-pngs-total-at-604/
Relevant News
NCC team deployed to Morobe for COVID-19 preparedness
https://covid19.info.gov.pg/index.php/2020/11/17/ncc-team-deployed-to-morobe-for-covid-19-preparedness/
Solomon Islands Government Approves Repatriation Flights for Citizens in Kiribati, Fiji, and Philippines
According to news reported by Solomon Times on 19 November, the Chair of COVID -19 Oversight Committee, Mr James Remobatu has issued a Repatriation Advisory Notice No.14 to all Solomon Islands citizens and non-nationals residing overseas on the next Government Repatriation Plan and wish to announce two government approved repatriation flights scheduled for 19 and 24 November 2020.
On 19 November 2020, Solomon Airlines operating IE626 will depart Honiara International Airport at 0700hrs, arriving Bonriki International Airport, Kiribati at 1045hrs. It will depart for Fiji at 1145hrs arriving Nadi International Airport at 1445hrs. Solomon Airlines operating IE627 flight will depart Nadi International Airport on the same day for Solomon Islands arriving Honiara International Airport at 1745hrs.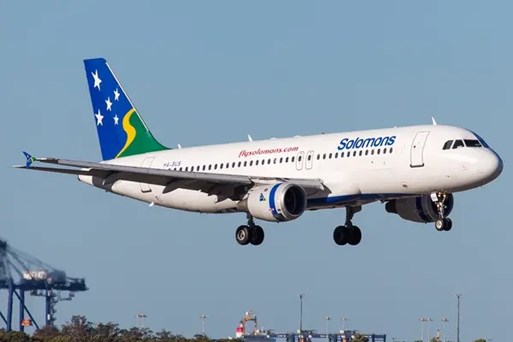 For Solomon Islands students based in Philippines, the government has approved a second flight on Tuesday 24th November 2020. Solomon Airlines operating IE629 will depart Manila International Airport on the 24 November at 0700hrs en route to Solomon Islands making a stopover in Biak, Indonesia arriving Honiara International Airport at 1805hrs.
The Government is conscious of the welfare of its citizens in view of the confirmed cases being imported through the repatriation flights coming from high risk countries. It is very cautious of the potential importation of the virus into the country and wish to remind all incoming travellers to comply with series of requirements. (Copy below link to browser for details of requirements.)
Source: Solomon Times
https://www.solomontimes.com/news/government-approves-repatriation-flights-for-citizens-in-kiribati-fiji-and-philippines/10432