PTI China continues to support PNG fisheries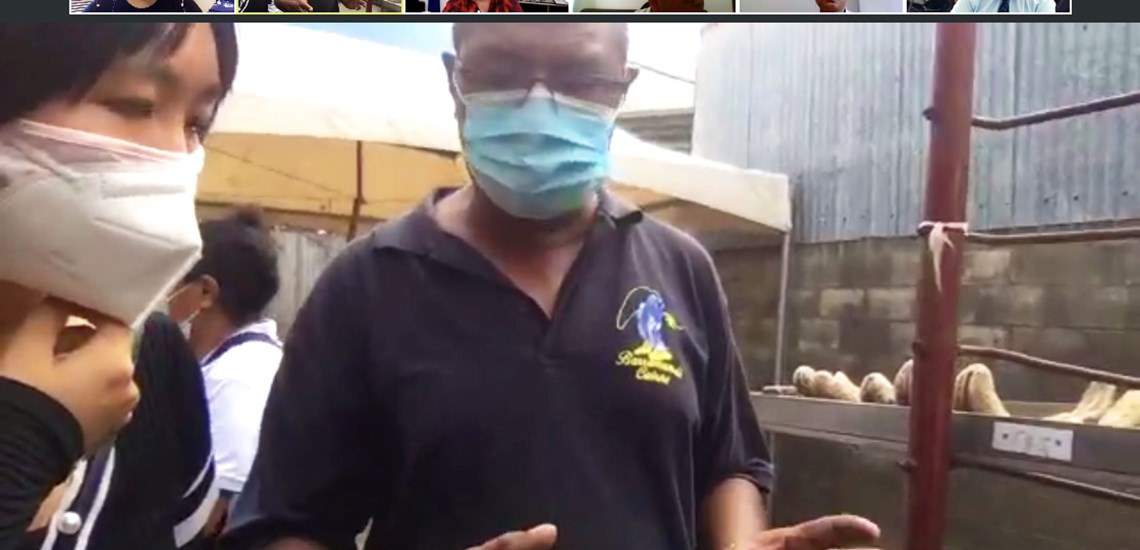 In early 2020 Pacific Trade Invest (PTI) China supported over 80 Papua New Guinea seafood entities in obtaining registration on the General Administration of Customs (GACC) market access listing, assisting with the export of PNG seafood products directly to the Chinese market. This is the first group in the industry to receive accreditation.
This year PTI China provided further support to the Papua New Guinea National Fisheries Authority (NFA), by assisting the body with additional applications to the GACC for two more Papua New Guinean enterprises. In a first for the industry, the GACC agreed that due to border restrictions, a virtual inspection of the two sites could be arranged. PTI China was able to facilitate this audit, including senior officials from both the government of PNG and the NFA, as well as those from the PNG embassy in Beijing and several senior technical officials from the GACC.
The audit of the two facilities was led by the GACC officials and covered all operational areas, equipment, hardware facilities, health, and pest control personnel operations. The technical team from GACC emphasised the importance of strengthening and controlling key processes to further ensure that the facilities met hygiene standards.
PTI China Trade Commissioner Mona Mato says maintaining export facilities in the Pacific to a high standard and ensuring compliance with the standards of international markets is integral.
"We are pleased to provide this ongoing support to our NFA in PNG and our fisheries exporters in facilitating this onsite inspection. This is an important part of the whole market access process to ensure that our export facilities in the Pacific are of a high standard so that we can comply with the import standards of international markets".
"While we now have a pathway for PNG fish exports to China, it is vital that we maintain our site standards in the countries so that we position our Pacific seafood exports at the forefront of Asia's lucrative seafood market."
The GACC has since provided key recommendations to the two export enterprises on small operational areas that require some change. The two PNG companies expressed their willingness to cooperate with the PNG and GACC officials to make these slight adjustments, with a view to completing this audit work ahead of PNG's seafood season in August this year.
PTI China will continue to support the two PNG fisheries entities to complete the access process as well as further PNG NFA's additional fisheries entities to assess and amend protocol documentations to meet GACC processes in future.