【Invitation】China-Pacific Island Countries Investment Promotions
Pacific Trade Invest (China) in partnership with the Topnew Capital and the Embassy of Papua New Guinea invite you to the China – Pacific Island Countries Investment Promotions Event on Friday 30 October 2020 in Shenzhen.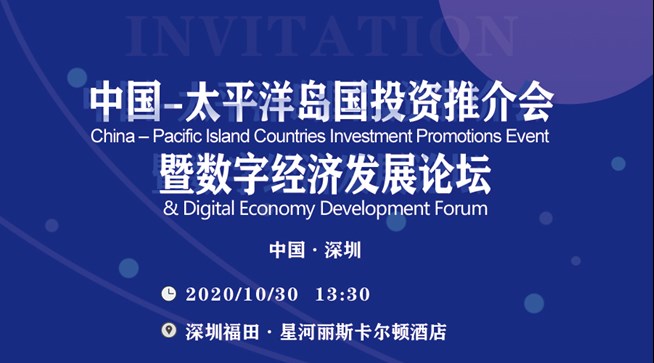 We had the pleasure of having H.E. Mr. Don Sawong, Ambassador, Embassy of Papua New Guinea,Mr. Vincent Sumale, Minister, Embassy of Papua New Guinea,Mr. Mona Mato, Trade Commissioner of Pacific Trade Invest China and Mr. Yiduan Tang, Chairman of Topnew Capital in this event.

The event aims to deepen the understanding of Chinese investors on the invest environment and the ease of doing business in the Pacific. The event will share investor experiences including new investment projects available in PNG and the Pacific Island countries. In addition, in response to the theme of digital economy, we also arranged the "Digital Economy Development in Pacific Island Countries,"How can Digital Economy apply in the Pacific" and related panel discussion.
2020 is the 40th anniversary of the establishment of the Shenzhen Special Economic Zone (SEZ). After four decades of rapid development, Shenzhen develops productivity and vigorously promotes technological innovation. Now Shenzhen ranks fifth among Asian cities in terms of gross domestic product with a gratifying increase.
Coupled with Shenzhen's active implementation of the "Belt and Road" strategy, the Maritime Silk Road has continued to widen, a growing number of companies are investing in Pacific Island Countries.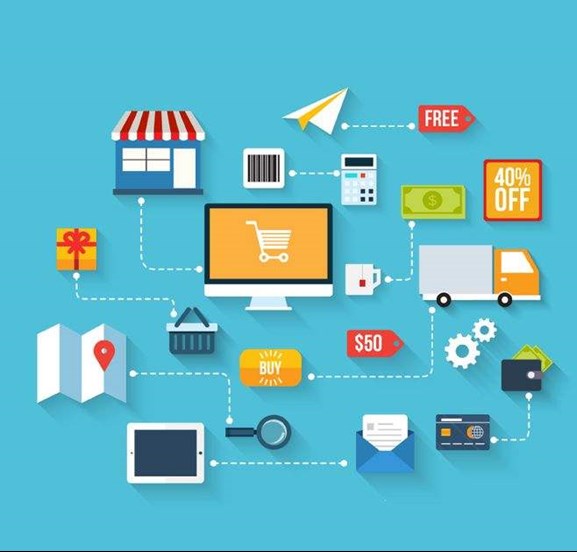 The rapid development of green technology, agriculture, e-commerce, digital economy and artificial intelligence in China embraces the trend of economic globalization, responds to the call for improving the global governance system, as well as the development prospect of Pacific Island Countries.
As a bridge between China and Pacific, PTI China aims to mobilize more resources, strengthen connectivity, leverage potential growth drivers, connect markets between China and Pacific Islands Countries and integrate Pacific regions into economic globalization and achieve shared prosperity through mutually beneficial cooperation.
We sincerely invite you to the event. Your participation will enable more Chinese forces to jointly explore the huge potential of the South Pacific in trade, investment and tourism, and become a driving force for world economic recovery in the post-epidemic period.
Information:
Date:   Friday, 30 October 2020
Time:   13:30-18:00
Hotel:  The Ritz-Carlton, Shenzhen 
            Level 4, Harmony Ballroom 
Dress Code: Business Formal 
RSVP: Please contact Sherry Sun for the registration by 5 pm, Wednesday 28 October 2020.
Email: sherry.sun@pacifictradeinvest.org.cn
Special thanks to AUSWAN for supporting